Last Alarm


This page will be preserved as a memorium to all of our Borthers and Sisters who have passed on but still live on in our memories.


LT. Chris Rivera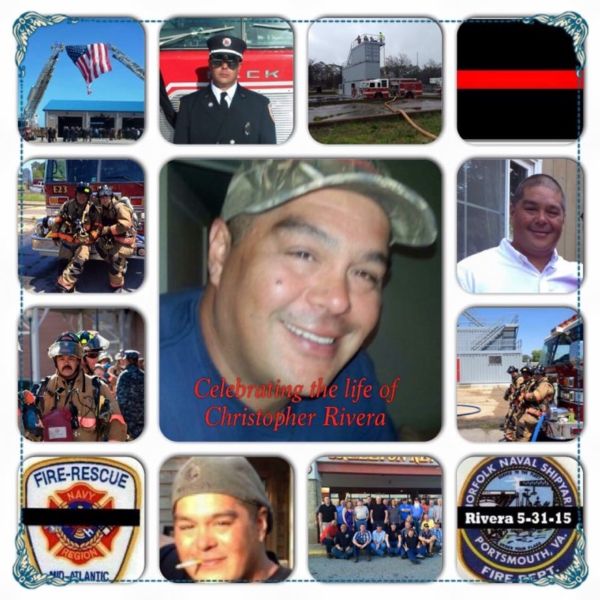 LT. Chris Rivera Of Chesapeake, VA passed away on Sunday, May 31, 2015 at the age of 43. Chris was a Lieutenant at the Norfolk Naval Shipyard in Portsmouth, VA.
Download:

IMG_5845.jpg
Captain John Friis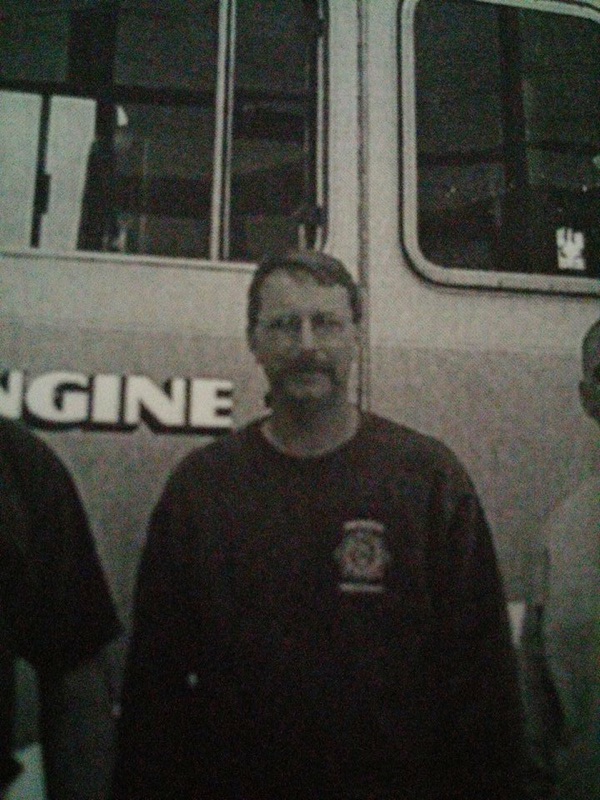 Captain John Friis lost his battle with cancer on October 7th, 2015. John was born in Bethesda, MD and was a retired Navy Aviation Electrician (AE1) and was a retired Captain with the Navy Regional Mid Atlantic Fire Department. He was a former resident of Virginia Beach where he had been a Virginia Beach volunteer fireman and was an honorary Captain in the Franklin Fire and Rescue.

Lt. Gerald Patrick Jones
Gerald Patrick Jones… May 27th, 1967- October 1st, 2006
What a great guy. Known by most as Jerry, started his career in the fire department in 1996. He was proud to be a fireman. He spent time a Station 4, and Station 1 on B-shift. In 2002 Jerry was promoted to Lieutenant on Engine Company 5, and was transferred back to Station 4 on A-Shift. Jerry was highly qualified in all aspects of the job. He was dependable, independent and took care of business. He was always willing to share his knowledge with others, and was there to lend a hand. He earned the love and respect of so many, just by being who he was…
Jerry was a genuine man. He was not afraid to share who he was.
He loved his family. He would always find a way to slip his son Taylor into the conversation. Most could tell just how passionate he was about son. Some could probably even tell you what Taylor got on his report card last year. That was Jerry though. We've heard stories about Vicky, and Belinda, and at least one story daily about his best friend Dicki.
He loved his crossword puzzles. Most guys thought the station news paper was delivered without a daily break section, until they saw it folded up in the shape of a cross-word puzzle, firmly in the hands of a pacing man, who some say looked like the Travelocity gnome. Don't worry Jerry, someone will find the answer to number 31 across.
Jerry believed in the brotherhood. He was a dedicated union brother, a member of the Red Knights, and an honorary member of the ILA longshoreman Riders. He loved to be around people and made so many friends along the way.
Jerry will be remembered by so many people in so many ways.
Nicknames like Jonesy, T-Rex, Penguin and Fluff and Stuff come to mind.
He was proud of his new found cooking skills, and was not afraid to tell others that cooked, when they needed to go look for their cooking skills. Most of the time that did not stop him from eating, he loved to eat. His favorite food was –FOOD.
He was a joker, and man did he love to laugh.
I will personally remember how I had to explain to my son, after pulling up behind Jerry at a stop light, what those two round objects were that hung from the rear bumper of his truck.
He was a diehard Earnhart Man, A Redskin fan, and Lenard Skynrd was his band. He smoked "Black and Milds" and went to great lengths to fire up Lt. Dan. He worked hard for what he had, played harder, and he lived to ride.
Thanks for the memories, Jerry. You will be deeply missed.
On behalf of IAFF local F-25 and all members of the fire service I would like to thank all of Gerald's family for his 10 years of dedication to the fire service. Take comfort in knowing that he will always have a special place in our hearts.
Our thoughts and prayers are with you.
Trust Fund Information:
WACOVIA Bank
5293 Princess Anne Road
Virginia Beach Va. 23462
Account # 3000071937099
Taylor P. Jones, UTMA
Captain Jeffrey Lee Harris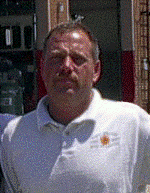 ….Whether you new him as Captain, Lieutenant, Fire fighter, Harris, Hairball, Hairy Ass, Hair Dog, Son, Dad, Husband or Jeff, one thing was always true : Jeff had a way of gaining your respect and love with a simple "Hey bud" and a handshake. Jeff was loved by all, and always strived for excellence at home as well as in the workplace. He had a genuine lovable character, and carried himself with a strong sense of confidence and determination.
Jeff began his fire service career as a Virginia Beach Volunteer at station 8. Shortly after that he was hire at NOB on engine 2, then moved on to engine 4 where he was promoted to lieutenant. Next he was transferred to Engine 1, and was promoted to Captain on Company 9. His career spanned 14 years and has a family rich in fire service history. Jeff's accomplishments in the fire service are endless, and his image as model firefighter is priceless.
Jeff will always be remembered by those that were fortunate enough to meet him, for a multitude of different characteristics. He loved to duck and deer hunt, loved to fish, some may still hear that annoying duck ringer he had on his cell phone, or remember his interest in duck decoys.
Jeff was well known in the station as a joker, he loved to play pranks and often times found a way to make the day go by quicker, although it might've involved getting someone wet, or playing the innocent guy. On any given day you could see Jeff with a cup of coffee and a smoke, eating ramen noodles, attempting to make a concoction from kitty food, talking about his wife and his kids, and constantly pulling up his pants. Jeff's legacy will live on forever in our minds and in our hearts.
He will always be remembered not only as an outstanding firefighter and brother, but as a dedicated son, father and husband who was totally committed to loving his family and friends.
On behalf of IAFF local F-25 and all members of the fire service we would like to thank Parents Don and Gayle Harris, Wife Leanne Harris and Kids Jason and Katie for Jeff's 14 years of dedication to the fire service.
Our thoughts and prayers are with all of the family.
We miss you Jeff...You will never be forgotten.
A memorial fund has been established in Jeff's honor for his children.
WACHOVIA BANK - TIDEWATER FEDERAL FIRE FIGHTERS
Account # ending in 9993 (Jeff Harris memorial fund)
Wendi Lynn Millard
Wendi will be remembered in so many ways. She was a woman who found a smile in every day, had a story for every occasion, a hand shake for anyone she saw, and a passion for what she believed in.
Wendy entered the Fire Service 16 years ago as a Shipboard Firefighter in the Navy. She was a Volunteer Fireman in the City of Virginia Beach. She was a member of the Tidewater Regional Honor Guard and currently she had been assigned to Engine 3 at Norfolk Naval Base.
Wendy touched many lives. She was active in her community, a devoted Christian, and happy to help those in need. She loved kids…She could spend hours giving them station tours, ensuring that every possible question they had was answered. Nothing was missed, including her dressing out in full turnout gear, breathing air and holding an axe in one hand pulling a hose line with the other to give them the full effect.
Wendi was proud of being a firefighter.She was the only female firefighter in the department. That didn't stop her. She wasn't afraid to get dirty, or prove that she could do her job. Wendy was a hard worker and she took initiative to be involved in any way that she could. She was our equal.
She was a proud mother, a loving wife and great friend. Our thoughts and prayers are with her family.
On Behalf of International Association of Fire Fighters Local F-25 and all members of the fire service I would like to thank you Barry, Barry Jr., and Brandon for Wendi's dedication to the fire service.
Although Wendy has now gone, she will not be forgotten.
For any additional Funeral arrangements or obituary click on the link below.

http://obit.hollomon-brown.com/obit_display.cgi?id=179256&listing=Current
Page Last Updated: Oct 21, 2015 (10:38:00)